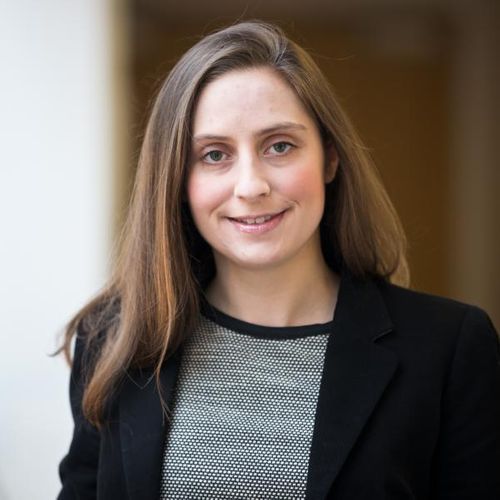 Erica Ballantyne
Senior Lecturer
,
University of Sheffield
Erica Ballantyne has lectured in Operations and Supply Chain Management since 2015 at the University of Sheffield Management School (SUMS). She leads the Logistics & Supply Chain Management Research Theme within the Operations Management & Decision Sciences Research Centre.
Erica gained her PhD (EPSRC sponsored) at the Institute for Transport Studies (ITS), University of Leeds, and her thesis examined 'The Benefits of Integrating Freight Logistics into Urban Transport Demand Management Measures & Policy'. Graduating from Cardiff University with a BSc Hons in Business Administration & Transport Management, and an MSc (with distinction) in Logistics and Supply Chain Management from the University of Hull. She was successfully accepted on to a Graduate Management Scheme at a major European 3PL, and gained further industry experience working for ASDA and other leading supply chain contractors.
Prior to joining SUMS, Erica was employed at the University of Bolton (2012 – 2015), initially as a Lecturer then Senior Lecturer in a wide range of business subjects at undergraduate to MBA level. Erica was promoted to Academic Group Leader for Business, Accountancy and Law.
Erica holds a PG Certificate in Learning & Teaching in Higher Education and is a Fellow of the Higher Education Academy. In 2014 she completed Advance HE's (formerly The Leadership Foundation) Aurora Programme 'Developing Future Leaders for Higher Education' for women in leadership in HE.
Erica is a member of the Chartered Institute of Logistics and Transport (CILT) and is an active committee member of the South Yorkshire CILT group.